The Central Bureau of Statistics (CBS) recently reported that the number of international knowledge workers in the Netherlands has increased by 73% in 13 years. 4.2% of the workforce now consists of expats. More and more expats see buying a house as a good investment. Provided they meet a number of conditions, obtaining a mortgage is no problem.
Mortgage for expats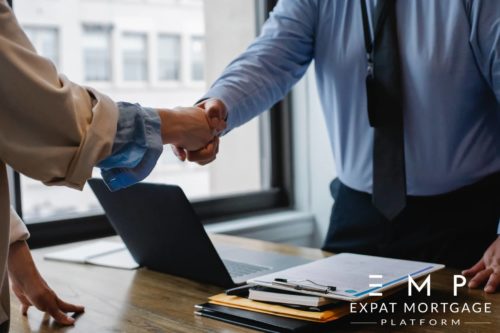 There are no formal restrictions for an expat to buy a home in the Netherlands. But if this is accompanied by a mortgage, it is more complicated for the expat. In addition, there are additional conditions. For example, the country of origin is important to the mortgage provider: a resident of the European Union gets a mortgage more easily than people outside the European Union. People from outside the European Union must have a residence permit for a non-temporary purpose. There must also be a permanent employment contract. In case of temporary employment, the customer also needs a letter of intent from his employer. Some providers do give mortgages to expats with their own business, but they must then be able to prove their net income in 3 years. We can already give a good assessment based on the annual accounts. The company must also be registered with a Dutch Chamber of Commerce.
Critical of loan amount
There is also a critical look at the amount to be borrowed in relation to the value of the home. Mortgage providers also want certainty that the expat will stay in the Netherlands. That is why they require that the expat has been living and working here for some time, usually at least 6 months.
Walking the Right Way
If you want to buy a house in the Netherlands as an expat, this is certainly possible, but not easy. That is why it is important to have a mortgage advisor on your side who knows the right route. Contact us and we will be happy to help you with the purchase of your home in the Netherlands.